When a flood occurs, we deduce that an overflow elsewhere caused it. But a flood of emotions can suddenly overwhelm us without any link visible to the mental eye. For no apparent reason, I recollect a period from many, many years ago.
"So, what were you doing today?" asked my friend who just returned to home. "Nothing. Nothing at all," said I.
Far from being an outlier, this was the feature of my then daily life. We weren't the typical roomies. I had an unfinished business at the place he was working, and I called him asking if he could accommodate me. He readily agreed, and soon I found myself in a remotely located independent house in non-descript part of a small town from a crowded apartment in a bursting megacity.
People find short, unavoidable moments of seclusion during otherwise hectic schedules unbearable. But there was this time when even if I were to shout at top of my lungs, the only ears to hear it would be mine. My friend would be away at work during daytime, and I rarely had any human connection in his absence. When my stock of bread was over (which was often), I had to walk a distance to catch a bus and visit the nearby junction few miles away where civilization made its presence more predominantly felt (meaning I got to eat something).
In retrospect, the phase offered me the much-needed opportunity to decouple myself from the toxic mental baggage I'd accumulated over a period of time. The company of my friend during nights lifted my mood. The philosophical conversations I had with him are moments I would treasure forever. This was when I first discovered many philosophers through my friend; Ayn Rand for her unapologetic individualism & Friedrich Nietzsche for his intensity of thought and powerful expression stayed with me.
The conversation once leaned towards the futility of suicide. Except in the rarest of rare cases, suicide rarely makes sense he pronounced agitated (rare in him). Instead, he proposed a "social suicide", where one would move away from his acquaintances and start living afresh in a new place which didn't have (or remind him of) anything from his past. "Like the camel is man. He kneels down and lets himself be well laden with burdens of commitments and expectations and then he says 'Yeah! Life is hard to bear!' But man himself is hard to bear as all he has to do is to shrug the load and gallop free." We had a hearty laugh later when we realized that apparently the day was "World Suicide Prevention Day". We have contributed our bit towards the noble cause, he merrily suggested.
Wanting to make order from chaos is a human necessity. To paraphrase what Nietzsche said of Schopenhauer's works: in Nietzsche's works I found a "mirror in which I espied the world, life, and my own nature depicted with frightful grandeur". Indeed, so deep did his razor-sharp observations penetrate my mind that I would later literally sleepwalk through a marketing course with distinction! In very depths of desperation were the seeds of future course of action laid.
We live in the present, but it might one day fall into the chasm of memory never to resurface. Nothing can disabuse a person from immediacy bias more effectively than a stay at a place far removed from the onslaught of modern era's solitude-destroying environment. It might relieve us lesser souls when we realize the even great people become so entranced by the present that they cannot see beyond. In Mahabharatha, Sage Brihadaswa consoles an exiled and sorrowful Yudhisthira thus: "You say that there is no one in this world that is as unfortunate as you. Now, that is not true, though everyone, tried by adversity, is inclined to claim pre-eminence in sorrow, because things felt are more than things heard or seen."


When it my turn to leave (my work was finished), I was determined to never forget the lessons so laboriously learnt. I bade my friend goodbye and set on the road to rejuvenation and recovery with partially good results. I had fallen short of my expectations, but nevertheless my mood and fortunes were certainly lifted though the memories sustained from this period remain fresh and alive.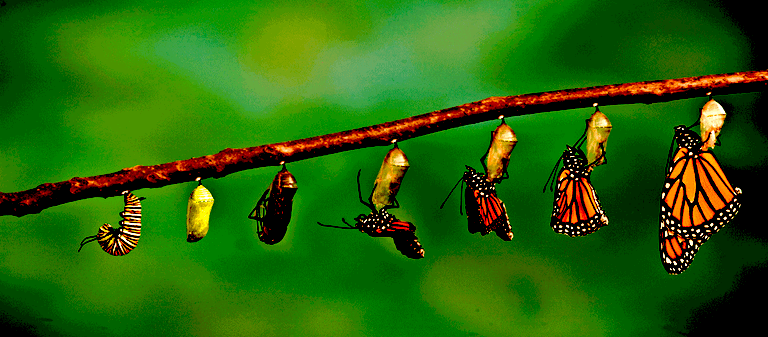 Another friend with interest in astrology then predicted around that time that my script is prone to cycles of sudden upheavals with exposure to identity-transforming circumstances. I didn't pay much heed to it. Not until I faced an catastrophic situation that sabotaged my very soul. But that's a story for some other time.